I love these scrap happy words pulled from magazines; and the discovery process of combining them into found phrases and poetry to add a unique touch to some of my art.
Which one resonates with you?
--- believe in your passion --- once upon a peaceful dream --- create your perfect life --- a new kind of forever love --- make beauty not what you expected --- escape & experience your dreams --
find the strength to run at success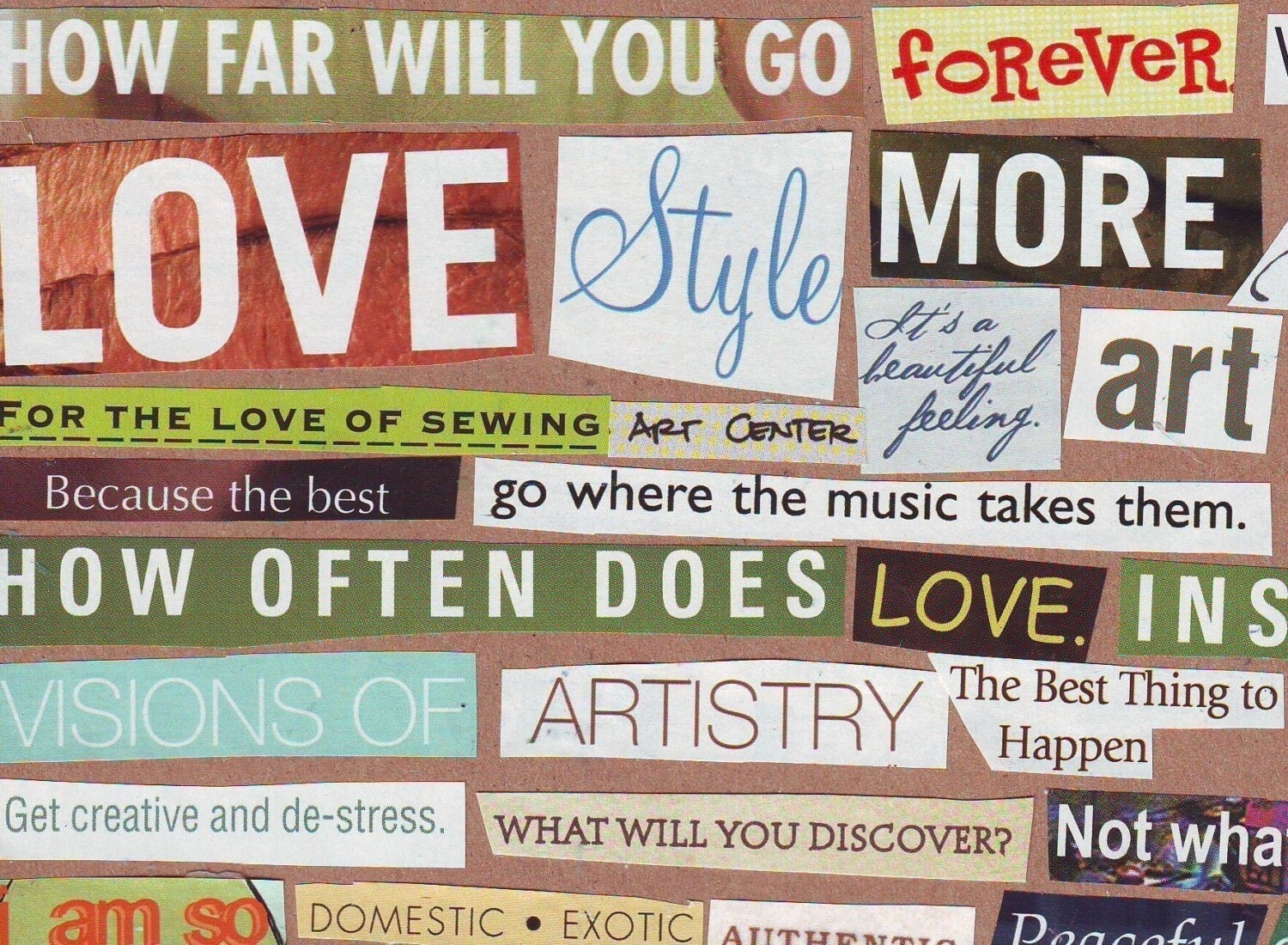 Most of these happy words and phrases are available as
digital collage sheets in my Etsy shop
. Add in a comment that you saw this on my blog and I'll send a 4th sheet (brand new & not pictured) for free!